Slučajno se spotakoh o ovu igru bazajući internetom.Pažnju mi privukoše ona "Otporova" (stavljam znake navoda zbog razloga koji nisu igračke prirode) pesnica i meni nepoznat naslov.Vidim da je odavno na IndieDB-u,a sada je i na Stimu :
IndieDB
Steam/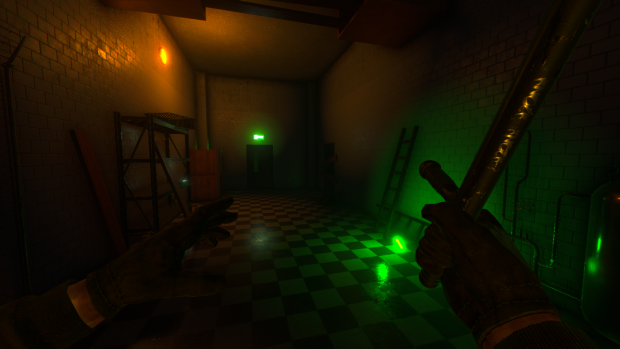 YT-trailer
Sistemska zahtevnost (naravno) nije velika :
MINIMUM
:
OS: Windows 10, Windows 8.1, Windows 8, Windows 7 Service Pack 1, Windows Vista Service Pack 2* (*NVIDIA video card recommended if running Vista OS)
Processor: Intel® Core™2 Duo E6600 or AMD Phenom™ X3 8750 or better
Memory: 4 GB RAM
Graphics: Intel HD Graphics 4600 / NVIDIA 9800 GT 1GB / AMD HD 4870 1GB
DirectX: Version 10
Storage: 5 GB available space
Sound Card: 100% DirectX 10 compatible
RECOMMENDED
:
OS: Windows 10 64-Bit, Windows 8.1 64-Bit, Windows 8 64-Bit, Windows 7 64-Bit Service Pack 1
Processor: Intel Core i5 3470 @ 3.2GHz (4 CPUs) / AMD X8 FX-8350 @ 4GHz (8 CPUs)
Memory: 6 GB RAM
Graphics: NVIDIA GTX 660 2GB / AMD HD 7870 2GB
DirectX: Version 11
Storage: 5 GB available space
Sound Card: 100% DirectX 10 compatible
Zvanična priča :
"Red Alliance is a game that was in development since 2012. Over the past 4 years the game has changed its direction a bunch of times and the story-line as well as gameplay were reworked. Red Alliance is a storyline based FPS game with a co-op feature. Game is being developed in Unity 3D Engine...
The game takes place in early 2000s in a small Eastern European country where the weak government was taken down by a group of Neo Nazis that conquered the government and brought up their dictatorship. Player alongside with his best friend Stanko are few of the many people living in the capital who tried opposing the new government and were imprisoned
. Not only does the prison has inhuman guards that know no pity, but also a large portion of the prisoners are being used during the experiments of the scientist named Dr. Grey. Experiments focused on getting control of human minds. And player is no exception to that and has went through a bunch of experiments.
The game begins by player making his escape out of the prison and the city. On his path he discovers that while he was imprisoned the resistance group was formed named "Red Alliance". Player's goal is to get to the resistance group and from there on go off on his own mission - to find and stop Dr. Grey and his inhuman experiments as well as find out what exactly did Dr. Grey do to him during his stay in prison..."
Stanko je,čini se,naše gore list (šta god to danas značilo)
,što se da videti na YT-u (i na skrinšotu koji kačim) ; negde usput biće tu i reči na j...
Autori igre su (ako to još važi) :
Roman Agapov: Project leader, level design, coder, level modeler, partial props and weapons modeler, storyline writer, voice acting.
Adrien Rama: Props modeler, weapons modeler, character design, voice acting.
Hans Christian Lie Johannessen: Weapon animations, weapon modeler, voice acting.
Renardo Robinson: Character rigging, weapons modeler.
Nisam baš stručan za HL2 modove,ali ovo mi previše liči na jedan od tih.Nivoi se tu-i-tamo šarene (taman da ne bude dosadno iz cuga),ali je borba previše usporena za moj ukus.Nema lateralnog vida,pa se neprijatelj ,mal'ne,uvlači u pleksus iz tih mrtvih uglova,što ne volim.
Neću je igrati.
Pedesetak minuta prolaza (sa sve domaćim psovkama) možete pogledati (npr.) ovde :
Red Alliance